Reading time
16 min
Share
20 April 2023
Last modified: 15 November 2023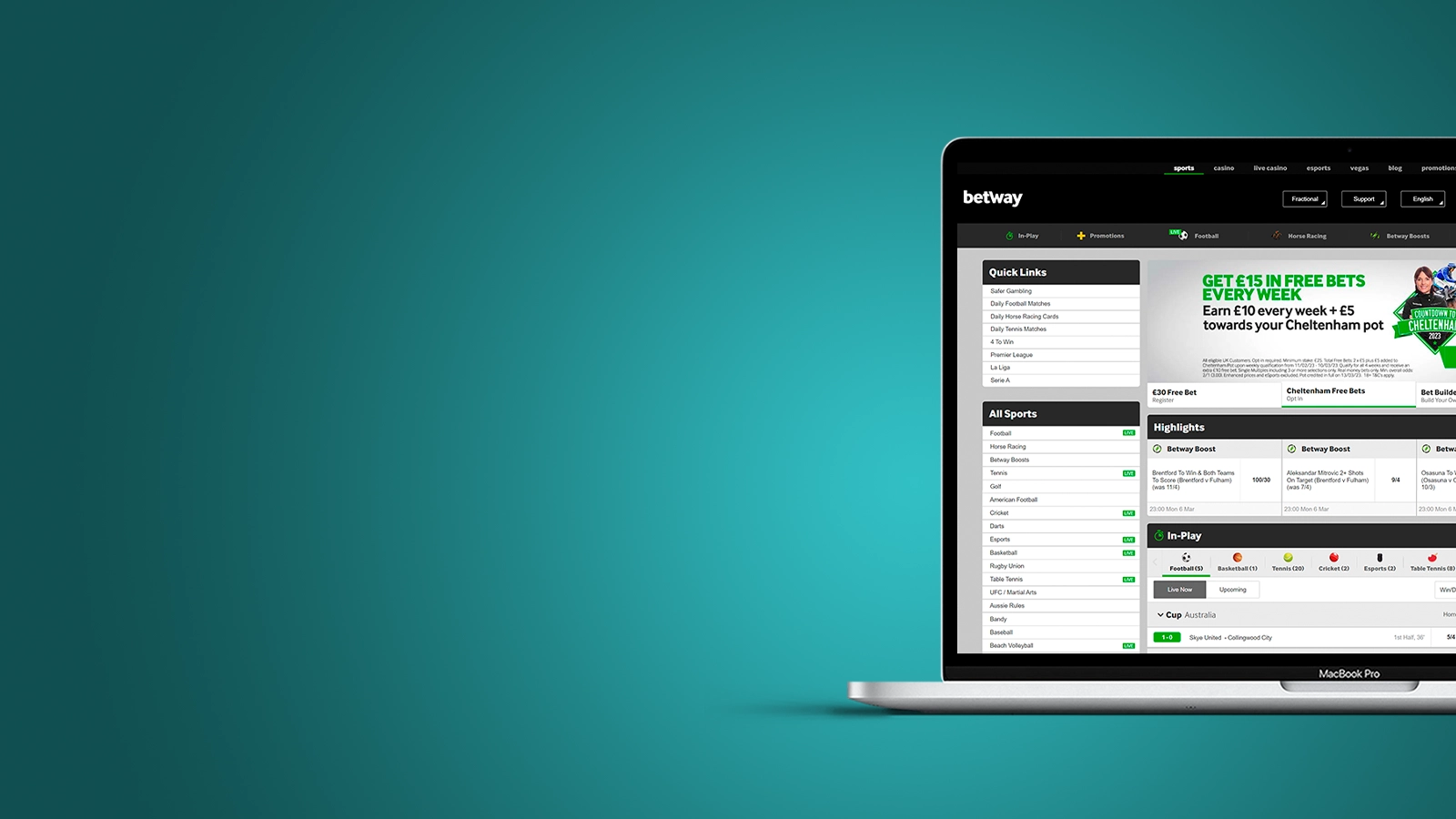 A Complete Review of Betway
Betway Score
BETWAY PROS AND CONS
A long list of disciplines
Versatile casino options with over a hundred games
Perfectly functional and well-designed apps for Android and iOS
A cash out feature
Holds a license in Nigeria
Bonuses could be more versatile
The website's UI can be confusing for beginners
Betway is an established, internationally-known sportsbook that's been on the market since 2006. The history of the platform on the Nigerian market started in 2018. Since then, the website has managed to gain a lot of popularity among local punters.
In this article we will try to focus only on what it can offer to the residents of Nigeria and whether it is worth your time. So let's take a look at Betway sports betting!
Main Features of Betway in Nigeria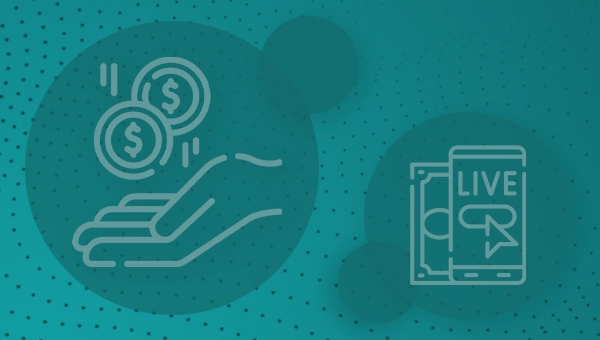 The platform is packed with features and can be considered an all-in-one solution for players. You can place your wagers, enjoy a variety of disciplines and betting markets, and use well-designed mobile apps and a website. Below, we will talk about some of the capabilities in greater detail.
Live Streaming
While streamed events are provided on the platform to those who have accounts, the feature isn't accessible to the residents of Nigeria. In fact, the only countries that support live streaming on Betway are the UK, Ireland, and Sweden. Live streaming is a nice addition and makes betting even more fun, and it is a shame that it is not available in Nigeria.
Cash Out
This feature allows users to receive their winnings or cut their losses before the event is over, and the bets are settled. This is a great way to reduce your risks, prevent larger losses, or even turn a profit in some cases. The function doesn't appear for any event but in some cases, you will even be allowed to use it before the game starts if you're already unsatisfied with your wager. The feature is available for multiple bets as well.
Countries That Support Betway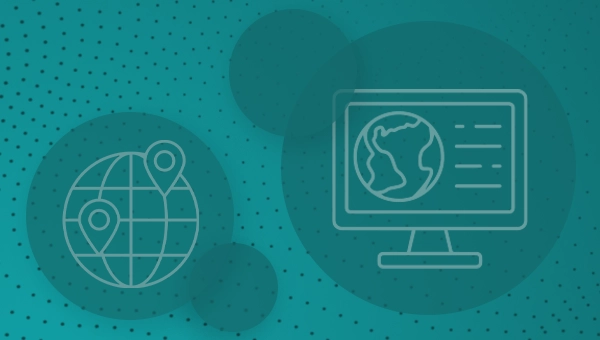 The sportsbook has an international presence: there are offices in Great Britain, Malta, and South Africa. The list of other countries where the platform is officially licensed includes Spain, Italy, Denmark, Sweden, and some places in the US. The platform also holds a license in Nigeria and Zambia. Kenya and some other states of the African continent.
Accepted Currencies
Since the platform is accessible in many countries around the world, the list of currencies is also quite long. It includes the Nigerian Naira, among many others. Basically, the company accepts every currency of the countries in which it is licensed.
Is Betway Legit and Safe?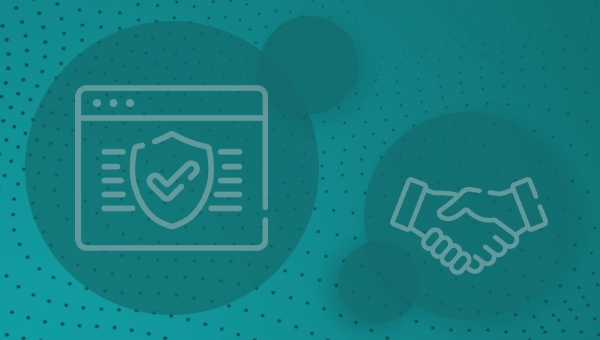 The bookmaker is known on the Nigerian gambling market as a safe and trustworthy choice to pick as a main place for placing bets on sports. Betway has a perfectly designed and, most importantly, protected website with advanced security protocols. However, speaking of being legit and safe, we should definitely drop a line about Betway's license in Nigeria.
Is Betway Licensed in Nigeria?
The service is fully legal in Nigeria. It holds a license from the local gaming board. In order to acquire it, the platform had to meet certain standards. It's been in operation for over a decade and proved itself to be a legitimate platform that can be trusted. There are also dedicated customer support lines provided to the residents of Nigeria which quality of services is also top-notch.
Bonuses and Offers
There are several Betway bonuses and promos offered to its users. They might not be versatile enough, but they are nevertheless a good addition to the overall experience. Below, we will describe some of them and the ways to get them.
For Newcomers
The platform features a first deposit bonus that is aimed at new users. It is provided as a free bet that matches the sum of the payment up to 100,000 NGN. The smallest deposit amount is 100 NGN. Alternatively, you can receive a free spin on a casino game.
For Regulars
There are some promotions for already registered users. For example, there are boosts on Sundays. If you place your wagers on certain games on these days, you can receive a 100% payout as an extra bet.
Another offering is a multi-bet boost: the more legs your multiple bets have, the bigger the increase. It's up to 300% for legs. Each selection must have odds higher than 1.2.
Last but not least, there is a daily jackpot for bettors with a chance of winning large sums. It requires you to place your wagers on 13 preselected games.
Mobile Versions and Applications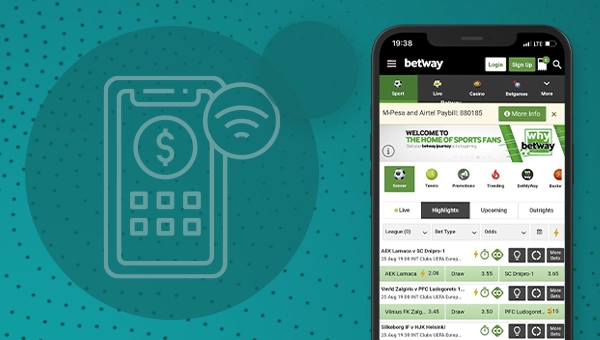 There are Betway apps for both iOS and Android systems. What's impressive is that they are both accessible at the App Store and Play Store, respectively, instead of requiring users to download APK files. There's also a mobile version of the website. All of them offer identical capabilities, but let's take a deeper dive.
Design and Usability
Both the apps and the mobile website feature a nice user interface that makes all the features of the platform quickly accessible. Everything that is offered in the desktop version is also supported by the apps. You can register, place bets, including live ones, manage your funds, and customize your bets.
The UI is very intuitive and can be easy to navigate even for complete newcomers. The same cannot be said about the main website, which some users can find confusing, although its interface is actually pretty usable.
Both apps and a mobile website look and feel nearly identical. They also offer the same functions. The main difference is that the mobile website doesn't take up space on your gadget but is not as quickly accessible as the applications.
Payment Methods
The options for incoming and outgoing money transfers differ across various markets. The ones accessible in Nigeria tend to be a little more limited. You can use the M-Pesa payment system and Airtel. Additional options include direct transfers from local banks, such as GT and Access. You can use them after typing in your account information.
Betway Sportsbook Review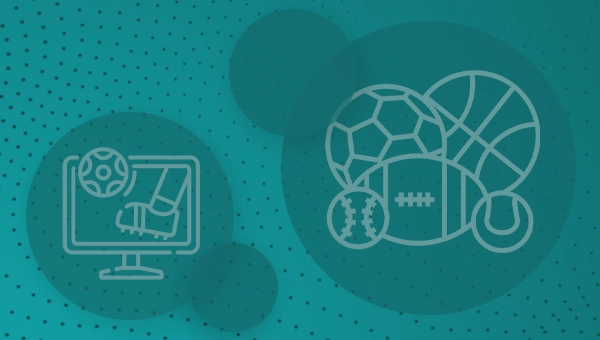 The bookmaker is popular among punters for a reason. There are many sports, and the betting options, while not exactly diverse, are quite good. The odds are in line with what's offered among competitors on average. Let's take a look at some of them.
Main Sports
The platform offers a long selection of disciplines to wager on. Some of Betway's online sports are quite common, such as soccer, volleyball, and rugby. The others might be less popular among bettors: motorsports and MMA.
Betting Limits
The smallest amount you bet is 100 NGN. This sum is low enough to make wagering quite affordable, even for those who won't spend a lot of money on the activity. The maximum payout is 50,000,000 NGN, which is quite impressive.
Betting Markets
The service might not be the most flexible in the aspect of offered betting markets, but they are still versatile enough to meet the needs of different players. The long list of disciplines and the existence of the live betting feature make the overall experience quite enjoyable.
Over/Under's
One of the most popular types of wagers, over/under, asks you to guess whether the score of the game will go over or under (this is why it's named this way) at a certain point. It's a common kind of bet for soccer, basketball, cricket, and other games with easily calculable final scores. It's also extremely simple to understand but make no mistake, over/under can still get quite unpredictable in some games.
Guessing the Exact Score
This one is also simple: just predict a final score. And that's it. This is a popular wagering market for football and some other games, where the number of possible goals usually isn't large.
Live Betting
You can place your bets on the events as they happen. This results in odds that change all the time, making the overall process more thrilling. This might sound like something only for experienced punters, but live wagering can be used by newcomers as well.
Football Wagering
Since football is played across the whole planet and is extremely popular for both participation and betting, it's no surprise that it's offered at Betway. Because such options exist on any wagering platform.
The main types of wagers for the game can be found among those offered. Over/under and money lines are among the easiest to understand and most common ones. The others include guessing exact scores and handicaps.
Other Products
It's worth mentioning that wagering on sports is not the only feature of this sportsbook. Let's see some other things that it provides to users.
Casino
Betway casino games are offered by the service for gamblers to enjoy. The list of them is pretty long and diverse, with over 100 slots to let the players try their luck. The games include classical options such as Blackjack, Baccarat, Keno, and Roulette, as well as their variations. There are also bonuses aimed specifically at casino players.
Virtual Sports
Designed to be a way to quickly win or lose, they are a perfect option for those who don't want to spend a lot of time which makes them quite a fun experience. Virtual betting is less popular than casinos but is still regularly played.
Betway Official Information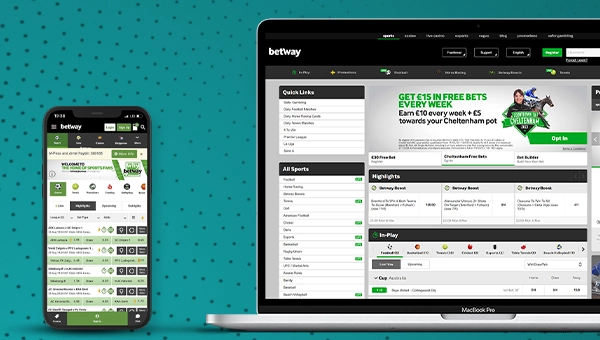 The platform was founded in 2006 and is currently headquartered in Malta, with offices and branches in many countries around the world. The current CEO is Anthony Werkman, who has been in the position since 2017. Previously, he served as the company's director of marketing. Since 2020, the business is a part of the recently established SGHC Ltd.
Offices and Branches in Nigeria
The company has several branches and experience centers across the country. There's also a central Betway Nigeria office located at 118 Modupe Odunlami St. in Lagos. It's not surprising, since the platform had to meet certain criteria in order to acquire registration, and one of the prerequisites is having an address in the country.
Betway Brand Ambassadors
The platform has its own brand ambassadors in various countries for marketing purposes. Some of them are Don Jazzy, a famous Nigerian sound producer, and Ebuka Obi-Uchendu, a local TV host and media personality.
Betway Customer Care
+2349070071660
07000238929
/BetwayNigeria
support@betway.com.ng
@BetwayNigeria
Similar Bookmakers
There are many competing sportsbooks that offer similar features to their users are licensed in Nigeria (some were even founded over there) and have a comparable list of disciplines to put your wagers on. In the paragraph below, we will try to compare them against Betway and each other.
Sportsbooks Comparison
Let's see how various bookmakers fare
| Platform/Features | Betway | Bet9ja | 22Bet | 1xBet |
| --- | --- | --- | --- | --- |
| Year of establishment | 2006 | 2013 | 2017 | 2007 |
| Mobile Apps | Yes, iOS and Android | es, Android only | Yes, iOS and Android | Yes, iOS and Android |
| Casino | Yes | Yes | Yes | Yes |
| A license in Nigeria | Yes | Yes, it's also originally from the country | Yes | Yes |
As is clear, Betway is comparable to its competition in many aspects, offering a similar amount of features, local registration, and applications for two most commonly used mobile operating systems.
Conclusion
There are many reasons why the service is so popular both across the world and in Nigeria in particular. It features excellent customer support service, has a local license, offers top-level mobile applications for all smartphones, and there's a long list of sports and casino options, to name a few. It's also a trustworthy sportsbook with a long history and a great reputation. Our review covered the main aspects of the bookmaker, and you're the only one who can decide whether to use it or not. Our verdict is that the platform is worth your time. If you're eager to find out more about this sportsbook, read our other articles on how to use Betway.
100,000 NGN