Table of Content
Established in 2017, 22Bet can be considered a new player in the Nigerian gambling market. Nevertheless, during its years of operation, the platform has attracted many users. It might not yet compete with the most popular platforms, but it's steadily getting there.
What is the secret? This is what we're planning to find out in this article. But one thing is already clear: the service was made by people who know a lot about sports betting and how to meet the needs of punters. Let's take a dive!
Main Features of 22Bet in Nigeria
The service is among the most versatile all-in-one sports betting websites. It offers many features, casinos, betting options, and bonuses to attract players with diverse preferences. Even though the platform is mostly focused on football, it has other games for the punters to place their bets on. Mobile apps are accessible from both iOS and Android, and the sportsbook offers a good level of customer care.
Let's look at some of the more interesting features that users can take advantage of.
Live Statistics
Watching the live statistics of the event as it happens is one of the features offered by modern sports betting websites. It was made possible with the development of technologies and ever-increasing Internet speed, and many platforms take advantage of such possibilities. 22Bet is among them, allowing the players to watch the statistics of games in real-time.
Live Betting
You can place your bets on the games that are currently happening. During the course of an event, the odds might change, so you would be participating in a more active type of betting compared to a classic one. It can also make the process more emotional. Combined with the cash-out feature described below, your real-time sports betting experience will be fun, offering you flexible options to interact with your bets during the games.
Cash Out
This feature makes it possible to receive your winnings before the event is over. Or cut your losses. Either way, it's a good way to reduce your risks, so we're glad that this function is accessible on 22Bet.
Available in These Countries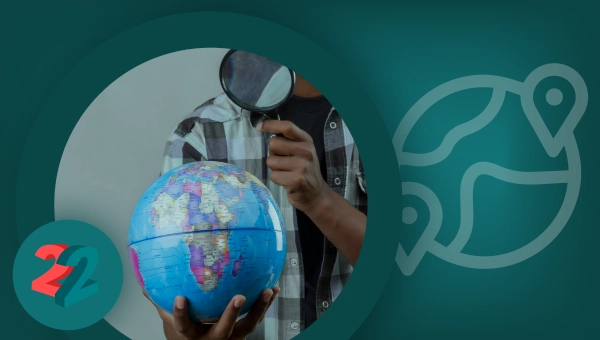 You can access 22Bet from many places in the world. The list is large and includes European countries, many places from Asia, and the African continent, including Nigeria, where the platform holds a local license.
Accepted Currencies
Since the sportsbook can be used in many countries, it also supports a large variety of currencies, including the Turkish Lira, U.S. Dollar, and Euro. Nigerian Naira is also accepted since the platform has an official presence in the country.
Is 22Bet Legit and Safe?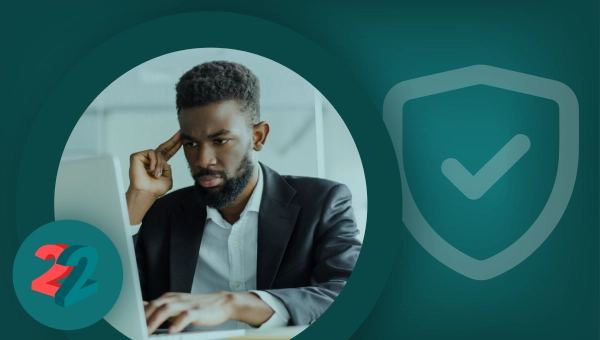 The bookmaker holds various licenses across the countries where it's accessible. The website has managed to gain enough reputation to be considered a safe sports betting platform.
Does 22Bet Have a License in Nigeria?
The platform operates in Nigeria on a fully legal basis. It holds a legit national registration that allows it to provide its services to residents of the country without breaking any laws. This is another point towards the sportsbook's overall reliability and trustworthiness.
Bonuses and Promotions
The platform offers several bonuses to its users, including new ones. They cover both bettings on sports and casino gambling, so every type of player will be pleased. Let's take a closer look at 22Bet bonus terms!
For Newcomers
New users can receive a first deposit bonus either for putting bets on games or playing casino. It's 100% matched to the sum of your first deposit and must be played or placed on bets within a week.
For Regulars
There are several options for those who have been using the sportsbook for a while. For example, you can use a Friday Reload offer to get 100% matched on what you deposit to your account within certain limits. There's also an interesting bonus for a series of 20 losing bets: it allows you to receive significant points after contacting customer care.
Mobile Versions and Applications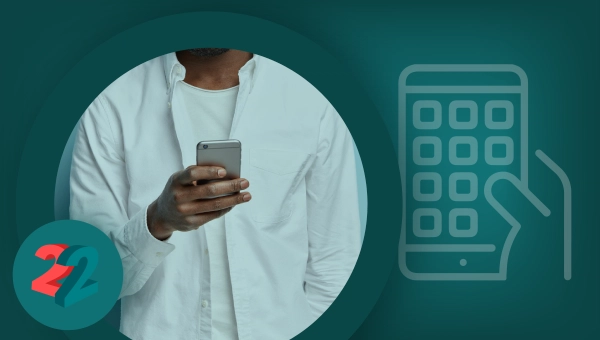 Today it's expected that an online bookmaker would have mobile applications, as well as a smartphone-optimized version of its website. 22Bet is no exception and it features all of the aforementioned solutions. There's a 22Bet app for Android, as well as for iOS. The versions provide a complete sports betting and gambling experience without functional compromises.
Design and Usability
While the desktop website looks nice and useful, its UI is a bit outdated. Most likely, it was done on purpose. The mobile apps have similar colors but, despite that, look fresh. They are also easier to use. Another thing to consider is that the apps and mobile websites offer all of the features that can be used by desktop visitors. This makes us say that the mobile versions are superior to the PC ones.
22Bet Screenshots
Payment Methods
22Bet is an established and well-developed sports betting platform that operates in many countries across the world. So it's to be expected that it provides diverse ways to add money to your account and receive the funds back from the sportsbook. Another thing that shouldn't come as a surprise is that in some countries, the options will be more limited than in others.
22Bet deposit methods in Nigeria mainly include Quickteller ATMs, direct transfers from several local banks, and using the cards such as MasterCard, Verve, and Visa. 22Bet withdrawal options consist of all of the same solutions used for depositing,
22Bet Sportsbook Review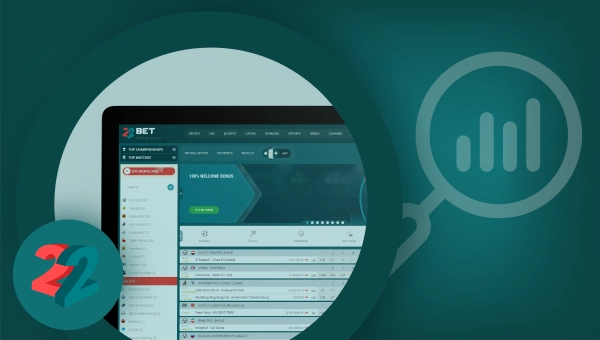 The selection of sports and existing options for betting are probably the most important parts of any bookmaker. This platform is quite good at these aspects and can even provide some level of versatility. This is a nice surprise since the website is mainly centered around football betting.
Main Sports
The website provides a decently long list of sports to put your bets on. It's not the longest one out there but is pretty much serviceable: it will likely meet the needs of the majority of punters.
Football
The platform might be focused on football, although that's far from the only discipline accessible to its users. But it's quite clear that the sheer number of soccer events offered to punters is much larger compared to other sports. Well, that shouldn't come as a surprise, considering the popularity of the game. Wagering options include money lines, over/under, and handicaps.
Tennis
Tennis is not as popular for sports betting as football, especially in Nigeria, but it's still on the list of disciplines provided on the website. The list of events might not be as large as with other sports, but there are enough to test your luck and skills. The options for placing a bet are pretty much standard: over/under, money lines, and handicaps.
Betting Limits
The limits cover a wide range. The minimum that you can place as a stake in games is just 100 NGN, a sum that is accessible to anyone with money to spare. The maximum amount isn't specified, so we guess that it's large enough and depends on the game.
Odds
The odds provided on the platform are comparable to what the competition offers. In some cases, they are pretty good, but in others, they can leave something to be desired. Overall, the website can be a good platform for any serious punter, as well as a nice additional option when searching for better odds before making a bet.
Betting Markets
Flexible sports betting markets are a great selling point for any platform. The ones offered at 22Bet are not particularly versatile, but they would be enough to enjoy the process. Let's look at some of them.
Moneyline
The most common type of bet, money line, is incredibly simple in its nature: you just have to guess the outcome of a game. These bets are essential and offered for any game, but their overall simplicity doesn't mean that they're easy to predict.
Handicaps
A handicap is when one of the competing teams or players has a virtual deficit to overcome or a certain advantage. This is usually done by the sportsbook in order to even the field. It's commonplace among point-based sports, including football and tennis, that have final scores.
Live Betting
If you want a more fast-paced sports betting experience, you can try to put your bets on the games as they happen. This is a quite popular feature that attracts punters who are interested in constantly changing odds.
22Bet Casino Review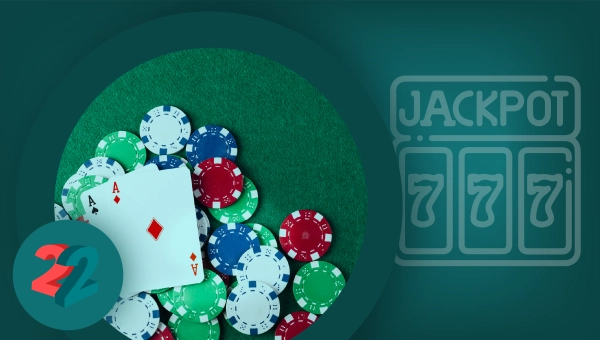 Aside from sports betting features, 22Bet provides casinos and slot games. This is a normal occurrence among all-in-one sports betting websites; it allows them to attract audiences that aren't interested in sports. The offered slots are quite diverse, ranging from traditionally expected casino games to more original options. Let's take a look at them.
Blackjack
The platform's take on this game doesn't differ from the way it's usually played. All of the regular rules apply: everyone plays against a dealer, and the total score of their cards must be close to 21, without exceeding the number but beating what the dealer has.
Baccarat
Again, this version is pretty much the same as in a regular game. There's a more fast-paced version called "Speed Baccarat" that can be found among the slots, offering a more thrilling experience.
Roulette
The platform features several variations of the game of roulette that use essentially the same rules. We won't go on describing how to play this game since nearly everyone is familiar with it.
22Bet Official Information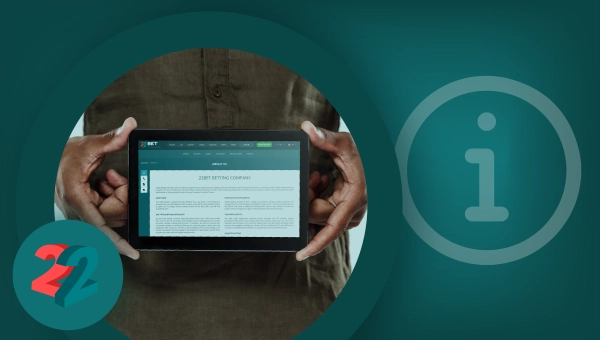 Not much is known about the company behind the service; the financial information and the name of the owner are not disclosed. The platform was established in 2017 in Cyprus. The headquarters are still located in the country, although it has branches and official addresses in other places, notably in the places where it holds local registration.
Offices and Branches in Nigeria
22Bet have only one office in the country: Lekki Phase I, Lagos. It's likely that the location exists solely to meet the requirements for getting a local license: the company has to provide a valid address in Nigeria.
Owner
22Bet is owned by Marikit Holdings Ltd Casinos, a company that is based in Cyprus. Another entity, called TechSolutions Group N.V., operates the platform.
22Bet Country of Origin
The parent company is officially registered in Limassol, Cyprus. This is also where the headquarters are located.
Net Worth
Unfortunately, there's no open information on the company's revenue and funds. We also couldn't find anything about the firm's owner or CEO.
Ambassador
The company's current ambassador is Emmanuel Adebayor, a Togolese football player. He's currently playing at the Semassi club in his home country.
Customer Support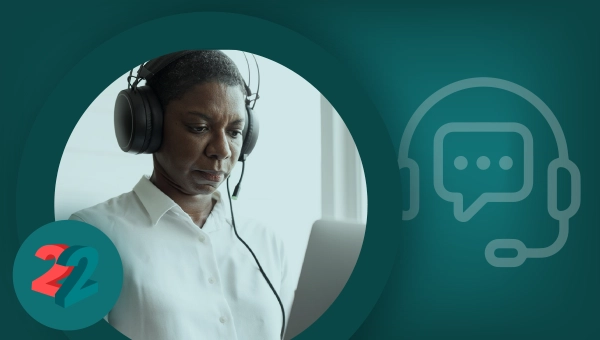 Having the ability to get help in cases when you experience issues with the platform is crucial for all bettors. Thankfully, there are dedicated 22Bet customer care options for the residents of Nigeria.
Communication Channels

Live Chat

Yes

Phone Call

+234-9070263332

E-mail

WhatsApp

+234-9070263332

Facebook

/22BetNigeria

Twitter

@22BetNaija
Pros and Cons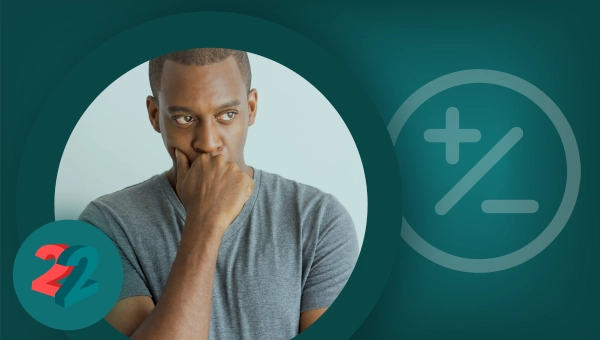 Each betting platform has its imperfections. Let's take a look at what 22Bet is good at and where it comes short.
Pros

Cons

✅ Packed with functions and features

❌ The desktop website looks a bit dated

✅ Many disciplines to wager on, even though the platform revolves around football betting

❌ Isn't accessible in many countries despite its international focus

✅ Various casino options

❌ The Android app is offered only as an APK file, no Play Store version

✅ Licensed in Nigeria

✅ Useful mobile applications
Similar Bookmakers
Online betting is a competitive field. Some of the websites look similar to each other, trying to up the competition by offering superior and more diverse functions, The others might offer a more interesting UI and general usability, although wouldn't excel in the number of functions. In the next paragraph, we will take a look at how 22Bet would fare against some other popular bookmakers.
Sportsbooks Comparison
Below, we will check how the platform competes against some other popular sports betting platforms actively used in the country.
| | | | | |
| --- | --- | --- | --- | --- |
| Platform/Features | 22Bet | 1xBet | Bet9ja | Betway |
| Casinos | Yes | Yes | Yes | Yes |
| Live betting | Yes | Yes | Yes | Yes |
| Cashout | Yes | Yes | Yes | Yes |
| Mobile apps | iOS/Android | Android/iOS | Android | iOS/Android |
| A license in Nigeria | Yes | Yes | Yes | Yes |
❗ What is clear is that all of the competing platforms offer nearly the same features. 22Bet doesn't exactly stand out, but it's placed comfortably even among more popular and mature websites.
Conclusion
22Bet might not offer the biggest selection of sports out there, and the information about its parent company is limited at best, but the platform has enough advantages to justify its level of popularity. There are enough disciplines and sports betting options to satisfy the users, well-designed mobile applications, dedicated customer support channels for residents of Nigeria, and a legit license in the country.
Thank you for reading our 22Bet review. Judge for yourself if you want to use the platform, but we would recommend it as both a main betting website and an additional one for any punter. Either way, having an account on this website won't disappoint you. We have some other articles about 22Bet, in case you want to know more about the service.
FAQ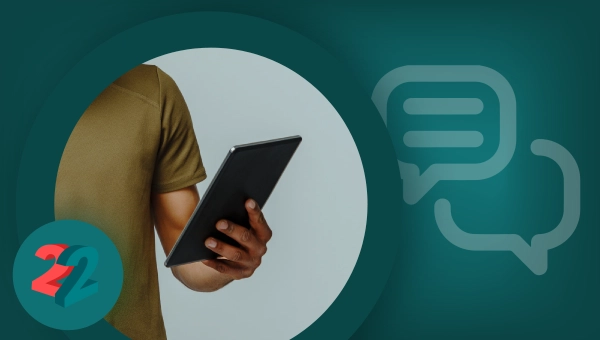 Yes, the platform is fully legit.
The parent company is Marikit Holdings Ltd Casinos. The names of the CEO and the owner of the firm are not disclosed.
No, the website is legit, reliable, and most certainly not a scam.
Can I put a multiple bet?
Yes, you can do that.
How long does it take to withdraw from 22Bet?
The duration varies: in some cases, you will receive your money within 15 minutes, but generally the outgoing transactions are processed within 24-48 hours. Bank transfers, on the other hand, take significantly longer: up to a week in some cases.
How do I deposit money into 22Bet Nigeria?
Several deposit ways are offered to users, mainly consisting of direct bank transfers.
What is the maximum payout for 22bet in Nigeria?
It's somewhere between 250,000,000 and 300,000,000 NGN.
What is the maximum winning in 22Bet in Nigeria?
It's around 100,000,000 NGN.
Does 22Bet offer cash out?
Yes, such a feature exists in this sportsbook.
Is it too difficult to make an account?
No, the 22Bet registration process is straightforward and easy to follow.
Yes, you can use a 22Bet promo code, even though it's not required for activation. Currently, it's 22_1541.
Is it difficult to place a bet on 22Bet sports?
No, the process is easy. If you're wondering how to bet on 22bet, you can read our article on the matter.
How do I get better at sports betting?
There are some things that can help you along the way. If you're interested, read our article on 22Bet prediction tips.
Yes.