Reading time
21 min
Share
15 May 2023
Last modified: 28 September 2023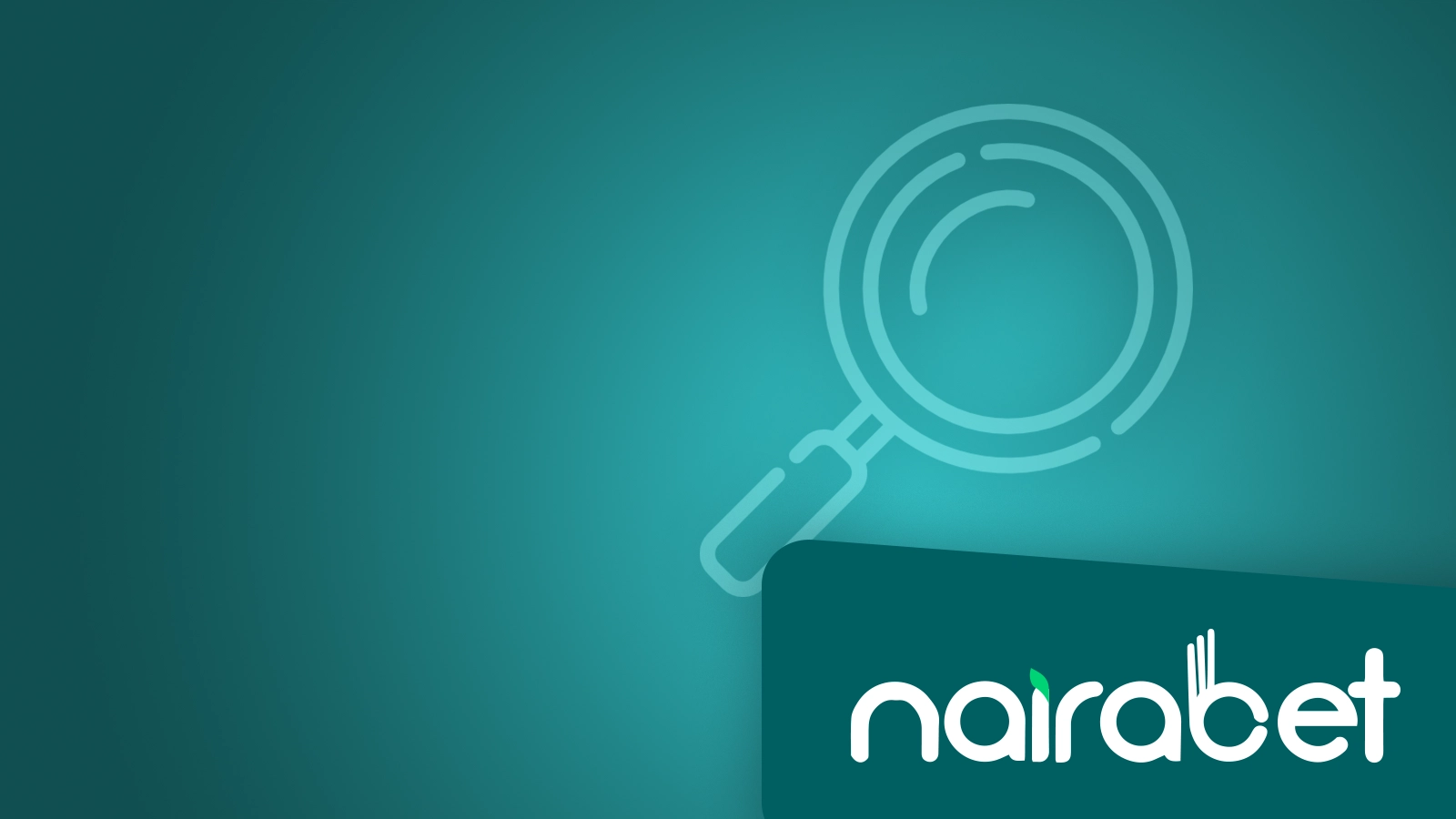 Nairabet Nigeria Review
NairaBet Score
NairaBet Ups and Downs
Very convenient interface and smooth navigation on the desktop version
Interesting promotional offers
Wide and appealing sports collection
Legal and secure sports betting platform licensed by the government
Adapted to mobile devices
Multiple virtual games and casino
Only the Naira is accepted for money transactions
No mobile application
No welcome offer accessible at the moment
May be visited only from Nigeria
Nigeria is renowned for its intense passion for sports, particularly football. With the development of new technologies, mobile devices, and other innovations over the past few years, this passion for sports has inevitably evolved. Today, almost every Nigerian citizen has a personal mobile device and an internet connection, boosting the market for online sports betting. There are currently a large number of online betting platforms accessible to any bettor interested in engaging in such activities. NairaBet is one of those platforms that has made a name for itself on the Nigerian market over the last few years and is renowned for offering excellent services in online gambling and virtual betting. The sportsbook is adapted for mobile devices, which makes it very handy and convenient. Today, we are going to review the NairaBet sportsbook and explore its main features. Let's go!
Main Features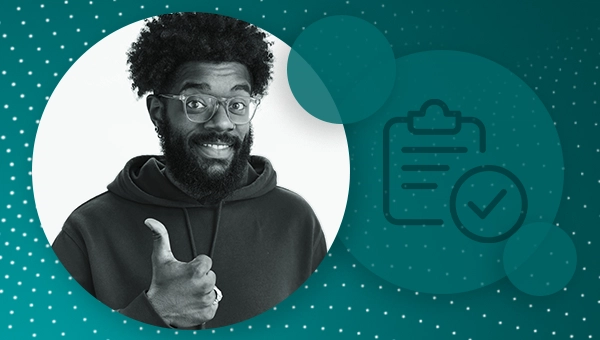 Just like every online sports betting platform, NairaBet has different functions and features that may be used in order to participate in betting activity. These features usually diversify the members' experience on the site and permit them to profit from various interesting options that may expand the users' range of possibilities without limiting themselves to standard betting. Among these possibilities are the following characteristics.
Live Betting
The NairaBet platform has integrated an attractive for many customers function on its site: Live Betting. With this feature, members may engage in an exciting and dynamic experience in addition to the usual sports betting method. We will have a further look at this function a little bit later.
Cash Out
Cash out is an option that permits to end bets and take out money before the game betted on finishes. Basically, it is the ability to settle a wager before the conclusion of the event. Based on how the sporting event evolves, the sportsbook will offer bettors winnings on their bet, which may be greater or lesser than their initial expected winnings. NairaBet is known for providing one of the neatest and most generous cash-out offers in the country. It is actually one of the rare sports betting sites providing not only partial but also full cash-out options.
Remember that the amount taken out may depend on your chances of winning the current game.
Virtuals
The development of technology undoubtedly affected the field of sports betting! As new technology and other advances emerged, gamblers were given the opportunity to wager on virtual sports, or more specifically, sports created using computer software. This incredible function was also added to NairaBet's website, which now provides virtual wagering on Steeplechase, Horses, Dogs, Table Tennis, and Motor Racing.
Operating Area
NairaBet is a 100 percent Nigerian company that solely operates in Nigeria, unlike many other African online betting corporations. Because of this, the bookie is somewhat limited but is nonetheless widely used and highly reputed in the region of its foundation.
Currencies
As was already stated previously, the NairaBet company operates only in Nigeria, and since it is a Nigerian corporation, it only accepts the Naira as currency. Hopefully, the company will decide to expand soon!
Is NairaBet Legal and Safe?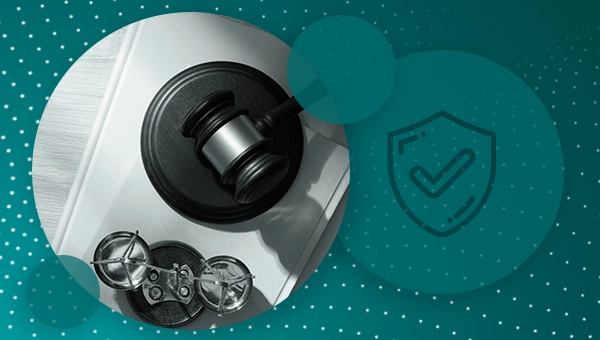 NairaBet is, without a doubt, a secure and legitimate site. The NRLC license, issued by a commission that specializes in certifying online gaming platforms, fully confirms that the company has acquired certification for offering wholly legal online betting services. Also, the Nigerian government has given NairaBet permission to operate and deliver services in Nigeria. Any action on the website is safe and authorized because of these licenses and authorizations, which clearly indicate the company's legitimacy.
Does NairaBet Have a License?
NairaBet is a licensed platform that is compliant with gambling regulations. The company has been validated and licensed by the National Lottery Regulation Commission, which is surely a sign of legitimacy and security.
Bonuses and Promos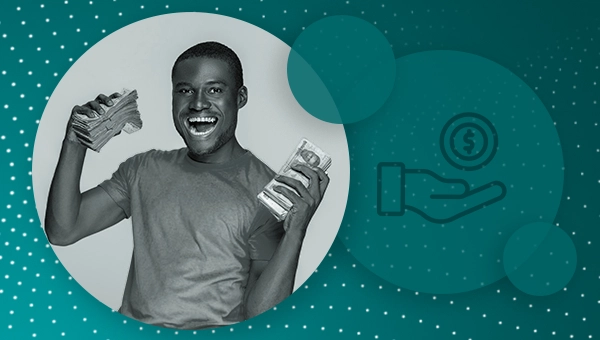 The NairaBet company considered the interests of its users and was able to present a variety of promotional offers so that users may benefit from a more varied and engaging betting environment on the site. Regrettably, the organization neglected the welcome offer, which is the most significant benefit that might be included on the website. The absence of such a compelling feature on NairaBet is quite misleading, and we truly hope this can be changed soon. The bookmaker does, however, provide some other extremely alluring offers that caught our attention; let's check them out.
For New Members
As already stated previously, the sportsbook hasn't introduced any offer for new members yet, which is quite deceiving. We really wish that we could tell you more about the NairaBet welcome bonus, but since it is not accessible at the moment, we may only present classic ongoing offers on the site. All of these promotions are accessible to both new and regular customers.
For Regular Customers
Among bonuses accessible to regular customers, we may find a variety of very interesting and different offers. Since there are 5 of them, we decided to list them and give a short description of each promotional offer.
ONE GAME CUT YOUR TICKET?: The company still pays out a stake even if it loses. To be eligible for this fantastic promotion, bettors need to place a wager with 10 or more picks and minimum odds of 1.20 per option.
BACK YOUR COUNTRY: Pick the country you live in to win a game in the AFCON, and in case your nation loses, you'll obtain a Free Bet from NairaBet.
WIN A SIGNED DIDIER DROGBA SHIRT: The company's ambassador and football star Didier Drogba is offering 5 signed shirts along with NairaBet. Between March 22 and March 28, any bettor is eligible to win a ticket to participate in the Shirt Raffle by making 11 bets with 11 different picks.
500% WIN BONUS: Enhance your wins by up to 500% when you wager on accumulators by placing a bet with 5 or more picks at a minimum odds of 1.20 each.
N20,000,000 JACKPOT: Usually focused on sports betting, Quiz For Cash is a predictor game, though occasionally it may also feature non-sporting events. The rules are simple, you only need to respond to the 8 questions displayed by NairaBet. If you get every answer right, you win N20,000,000.
These promotional offers are accessible to every member of the NairaBet site by tapping on "Promotions" at the top of the page.
Different Versions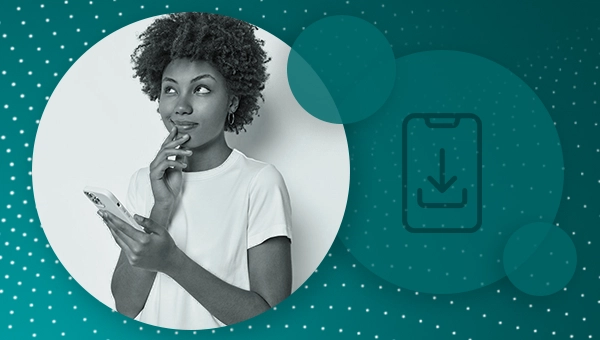 At the moment, the NairaBet platform doesn't have any mobile application to propose. That's why the company developed multiple versions of its site so that members may access the sportsbook on their gadgets with more ease and without having to use the desktop version. The two mobile versions proposed by the company are optimized for mobile devices and permit a more rapid experience.
Design and Usability
The layout of the site is the same for all versions, and the predominant color scheme is a pleasing combination of blue and white tones. The site's primary menu items and options are all located on the panels at the top, while the sports library is on the left. The platform appears to operate quickly and without any significant glitches.
Mobile Version Review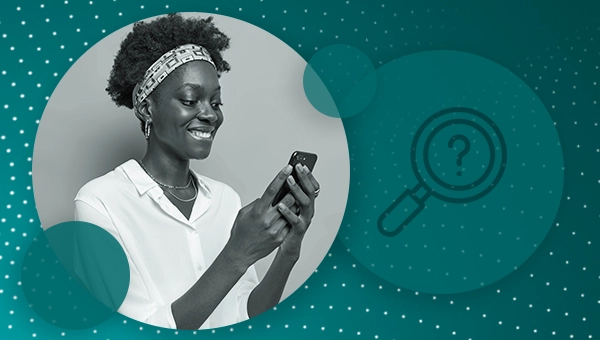 Since there is no NairaBet mobile application accessible, the bookie's mobile version appeared to be essential. The company undoubtedly succeeded in creating a very quick and convenient mobile version of its desktop site, and we can assure you that it is incredibly pleasant to use. Actually, there are two different mobile versions of the sportsbook, the standard one and the Lite one. The Lite version was primarily designed to load the site more quickly, especially with a slow internet connection. Both are optimized versions of the desktop site, and they have the same features, such as all of the promotions and the vast bookmaker's sports library.
| Mobile Versions | Desktop |
| --- | --- |
| Convenient and handy | Very simple and quick navigation |
| Doesn't require any installation compared to mobile apps | Standard version that doesn't require anything more than a computer |
| Very rapid and smooth navigation | Optimized for big monitors |
| May be used in 2 different versions | Betting experience on large screen |
| Compatible with mobile devices | Very rare breakdowns |
Payment Methods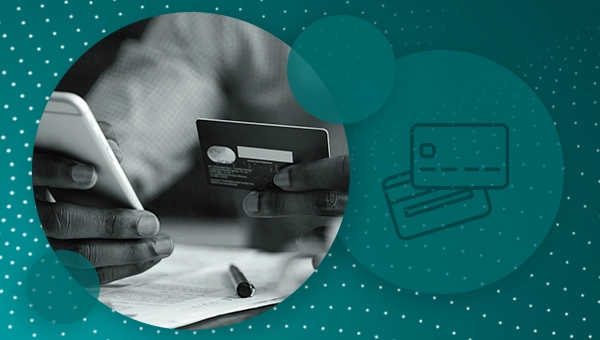 The NairaBet company permits the use of multiple payment methods on its site, all of these methods are legal, secure and incredibly quick. The list is so vast that we decided to pick only the most popular ones and show them to you.
Bank transfer
Quickteller
ATM
Internet banking
Credit/Debit card
Markets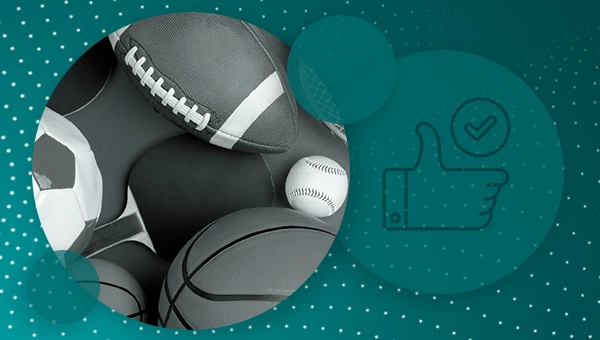 Markets are the type of little things that totally transform the betting experience. The sportsbook was able to develop an intriguing number of Bet Types to expand and spice up its customers' betting experiences. Those are available to both users who like in-game betting and those who appreciate the traditional betting experience. The possibilities to diversify the classic betting process are very interesting, let's look at them!
Sports Collection
We'll start by talking about the company's sports collection. In addition to football, which is definitely the sport that bettors appreciate the most, individuals who register for the site may find a wide range of sports accessible to them. The platform offers an extensive range of sports that will appeal to both bettors who favor more specialized sports and those who are more interested in traditional sports like basketball or soccer. Let's look at the main popular sports on NairaBet.
Football
Basketball
Tennis
Darts
Rugby
Hockey
Motor Sports
Bet Limits
NairaBet doesn't impose specific limits on its members; however, the company restricts the daily amount that may be withdrawn from the platform. The least amount that may be taken out of a personal NairaBet balance is N1000, while the maximum daily NairaBet withdrawal amount is N500,000.
Types of Bets
As already stated, Bet Types are a necessity if you wish to diversify your standard sports wagering. NairaBet included multiple types of bets that may be used on the platform, but we decided to review the two most popular ones.
Double Chance
This option is very suitable for bettors wishing to increase their chances of winning a bet. In simple terms, the "Double Chance" option allows betting on two of the three potential outcomes. The likelihood of winning the Double Chance is 67%.
Total
The "Total" type of bet combines the results of the two teams on which the bet is made. Total bets are probably one of the most popular and widely used options in betting; this kind of bet offers the chance to forecast the final score of a game and put a wager on it.
Live Betting
We have already discussed this function at the beginning of our article, but let's review it in detail. With the use of this option, players may place real-time wagers on sports events while simultaneously watching them live. Live Betting permits users to plunge deeper into the betting process and have a more energetic experience, feel the spirit of the ongoing match, and participate in the most alive sports betting process. This option is accessible to every bettor on the site and is absolutely free!
Live Betting is a very well-liked option among Nigerian bettors and is even considered the most popular one!
Football Bets
The most well-liked sport in Nigeria, as recognized by every sports fan and bettor, is football. The sportsbook is overflowing with this specific sport, and the NairaBet platform offers a very strong assortment of odds for it. It is possible to find a variety of fun football betting options on the platform; besides, football dominates the "Special Bets" section of the site.
Tips and Tricks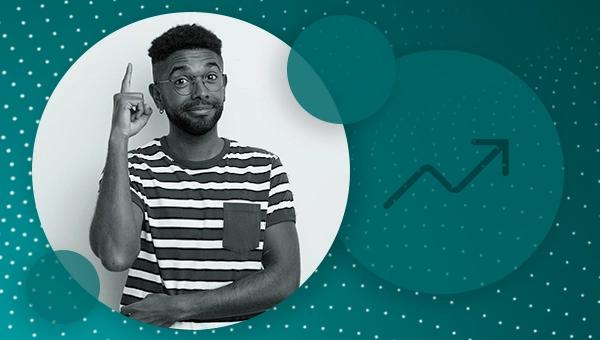 New bettors frequently lack relevant advice, which is unquestionably required in order to participate in betting activities correctly. To protect our readers from making unwise decisions and putting their budget in jeopardy, our team of experts gathered some pertinent tips and tricks that may be applicable to any kind of betting activity on NairaBet. Let's go!
Have a look at how other bettors play. Several betting professionals may be found online, and you can learn from them and their betting strategies. Watching and analyzing how other bettors participate in betting or casino activities is usually quite beneficial.
Before placing a wager on any game, do your personal research. This is extremely important! It will be impossible for you to place a bet correctly if you don't know anything about the team you've chosen or the sport you're betting on.
The main secret that will guarantee your success in the sports betting field is to learn! Familiarize yourself with the various methods of placing bets and the various tactics and strategies, and look for any kind of information that you can use to make the betting process easier and more profitable.
Avoid becoming emotional. Sometimes, when the betting process becomes intense, punters tend to act irrationally. Betting is based on reasoning, not feelings or emotions.
Casino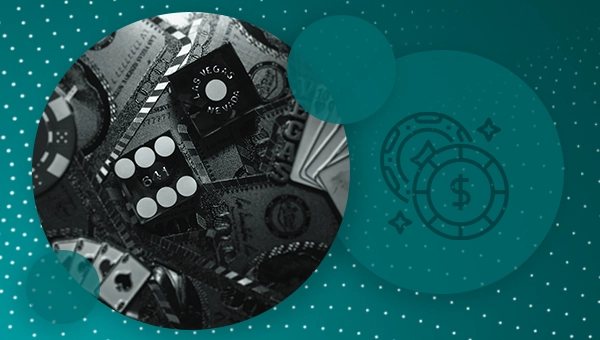 NairaBet is not a platform focusing only on sports betting. Other games, such as virtual games and casinos, have been integrated. Although combining multiple gaming activities on one platform is somewhat rare for local sportsbooks, NairaBet managed to offer a respectable selection of games and slot machines for its members. Among those games, we may find the big casino classics such as "Blackjack," but we may also discover some interesting slot machines and sports-oriented gambling games. All of them are very appealing and seem to be very entertaining. Let's analyze these games and discover what they have to offer.
Blackjack
The famous Blackjack game offered by the NairaBet company may be fairly comparable to the traditional hazard card game. It's nevertheless crucial to point out that the game's design is very clean and straightforward, which is greatly appreciated by casino lovers and those who are interested in the original version. The NairaBet Blackjack is surely very entertaining and popular on the platform.
Sweet Bonanza Candyland
The newest slot machine, Sweet Bonanza Candyland, does an excellent job of combining virtual reality with a physical setting. All you have to do to increase your earnings is spin the wheel! Pragmatic Play, a renowned software developer, created this slot and integrated many amazing elements into it, each one more interesting than the last. The reel format consists of 6 spinning reels and 5 rows.
Spin Win
If you love playing standard casino games and prefer vintage slots, this game is an extremely appealing choice. Customers who prefer playing at real casinos frequently go for the Spin Win because of its attractive design and authentic appearance. The objective is to spin the wheel and land on the color you bet on. This game allows members to earn money easily and in a very entertaining way!
Official Information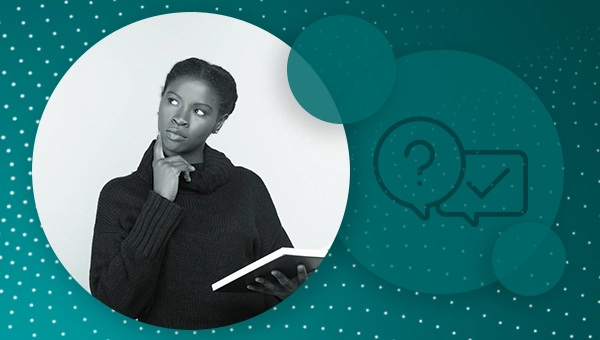 With a proud history of being the first Nigerian betting firm to enter the local market, Nairabet is a market-leading sports betting company on the local market. The organization was formally launched in 2009 by Oloye Akin Alabi Listen, a politician and businessman from Nigeria, who is the owner of NairaBet. Besides, Akin is also a writer: he wrote some best-selling business and marketing books in Nigeria.
Office in Nigeria
The NairaBet office in Nigeria is located in Lagos, the managing directors of the company are Oluwadamilare Alabi, and Damilare Alabi. At the moment, there are 78 employees in the firm, and its revenue is approximately $17.5 M.
Support Team
It is highly advised that you contact the NairaBet customer care if you run into any kind of problem on the platform. To do so, members can take advantage of the company's excellent customer support service, which is available via a wide range of methods. Bettors may access this service at any time; it is open twenty-four hours a day, seven days a week. The crew is renowned for its prompt responses, efficiency, and helpfulness in the majority of situations. Our team of experts has compiled a list of the various ways to contact the service; don't worry, there are plenty of them, and they are all very convenient and rapid.
Live Chat
070062472238
support@nairabet.com
Even though the platform hasn't developed a mobile application at the moment, its mobile and lite versions are very handy and convenient.
Similar Sportsbooks
Honestly, most of the sportsbooks resemble each other. They mainly have the same goal, the same functions, and the same features, except for some little details that can fully change the site's overall impression. However, these little details are what concretely makes a platform unique, and that's why we want to compare NairaBet to other Nigerian betting sites.
Comparison
| | NairaBet | Bet9ja | 1xBet |
| --- | --- | --- | --- |
| Welcome Bonus | No bonus | 100% Welcome Bonus | Up to 100 000 NGN |
| Mobile app | No App | No App | iOS and Android |
| Casino | Yes | Yes | Yes |
| Virtuals | Yes | Yes | Yes |
| Esports | Yes | Yes | Yes |
| License | National Lottery Regulation Commission | Lagos State Lotteries Board | Curaçao eGaming License |
Affiliate Program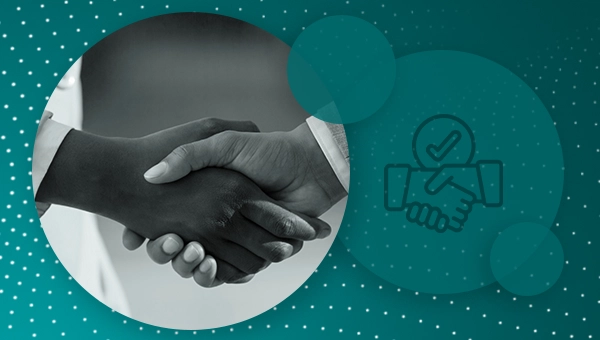 In addition to the numerous methods that sports betting enthusiasts may use in order to earn money on the platform, NairaBet decided to introduce an option that will permit online businesses to become partners with the company. Those businesses will have the possibility to make money by placing bets in association with the NairaBet platform. You may register for this program by tapping on the "Affiliates" tab on the site, but remember that after signing up, your primary responsibility will be to promote the NairaBet platform by adding, for example, advertising banners to your business page.
The affiliate program is an incredibly interesting way to earn money with the sportsbook!
Conclusion
Without a doubt, the NairaBet sportsbook is quite fascinating. During our site exploration, we came across a number of really cool features, and we were quite pleased by how practical and useful the platform is. Our attention was particularly drawn to the company's extensive selection of sports and the variety of betting options available; the bookmaker did a splendid job of diversifying the betting options accessible to its customers. Also, we came across a number of activities, such as casinos or virtual games, that we found to be rather captivating. But, when we saw that the company hadn't created any mobile applications, we felt a little deceived. Nonetheless, its lite and mobile versions are very useful and work flawlessly on mobile devices. In this article, we reviewed most of the information regarding NairaBet, but if you have any questions or hesitate on some points, you may check the FAQ below.
22,000 NGN