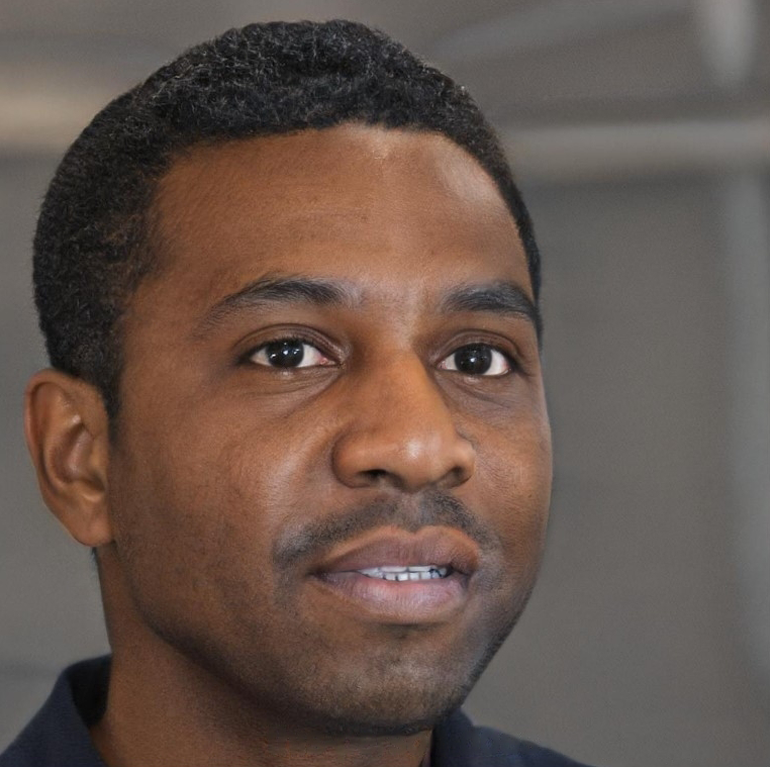 Author
Ado Alabi
18 April 2023
Last modified: 08 September 2023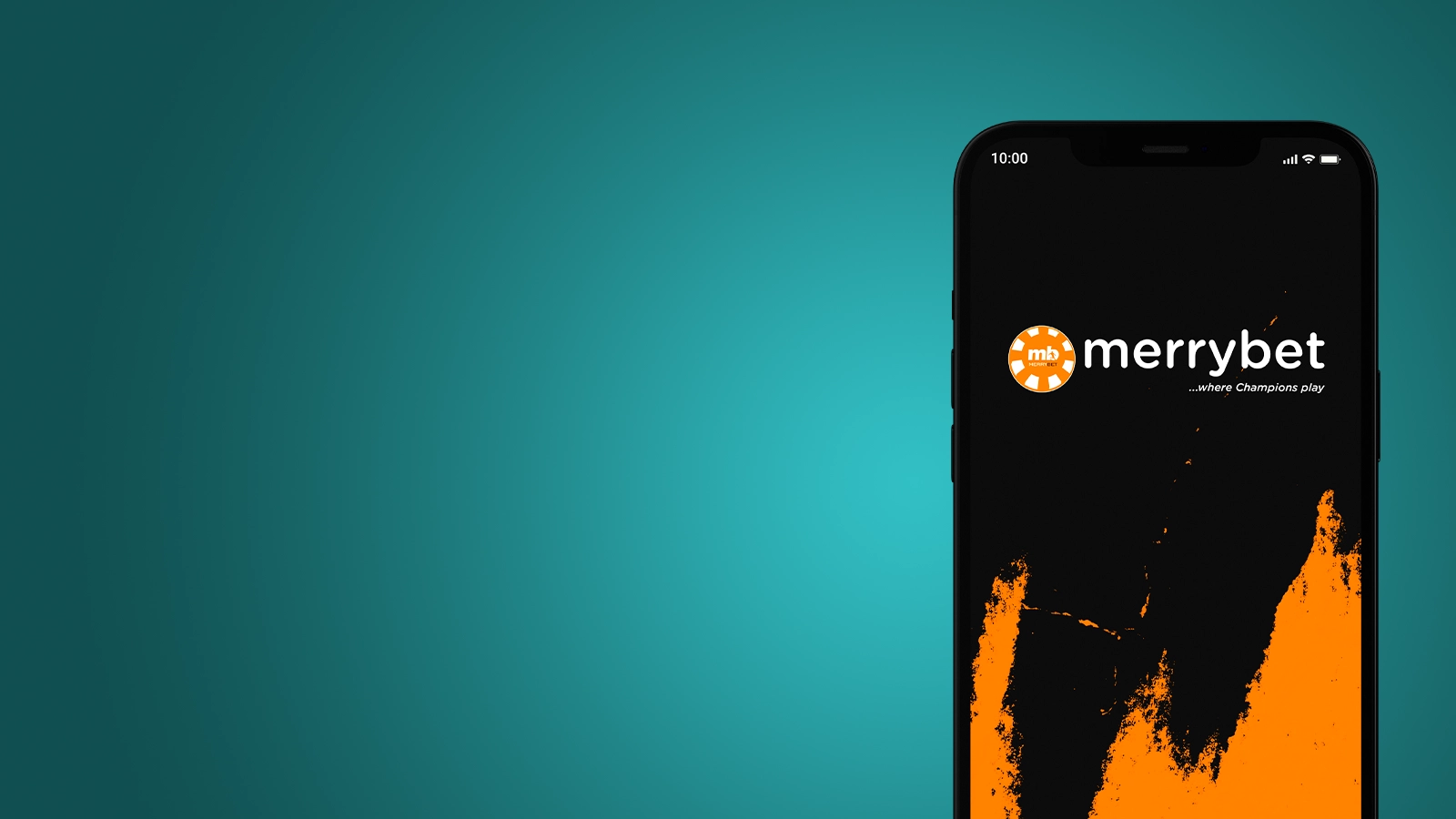 Hоw tо Play Merrybet
The MerryBet platform offers Nigerian players vast opportunities to place stakes on different sporting events. Furthermore, the bookmaker has a variety of betting options, including live and virtual betting as well as pre-match betting. With such a diverse selection, MerryBet attracts more bettors. Here in the following paragraphs, we will describe how to play MerryBet, where to retrieve excellent odds, how to do the editing, what combo bets are, and other useful tips. Keep reading for more details.
MerryBet Starter Guide on How to Bet
The bookmaker provides bettors with certain requirements and rules if they decide to join it. Before punters can wager on real money, they should register, pass verification, and only then make their first deposit. In this part of our review we will describe how it could be done.
How to Create an Account
Each potential player needs to create an account; otherwise, it is impossible to bet. The MerryBet registration form is not complicated and requires only several minutes to fill out. You should do the following:
Open the official MerryBet website.
See an icon that says "Register."
Click on it, and you will be redirected to another page.
Compose a username.
Indicate your email address and phone number.
Compose a password.
Enter your personal data: name, birthday, and address.
Select the bank and account type.
Fill in its number.
Put a tick to how you prefer to receive the offer.
Tap on the "Register" button.
The last step will be confirming your registration via email. Follow the link inside the letter, and your account will be activated. Continue reading to follow the next step.
Place the First Deposit
You are now one move away from betting. The next step is to credit your account. Use your login and password to open your profile and transfer money to your balance. The bookmaker is generous with options here. Follow our small guide:
After you access your account, click on "Deposits."
Find it on the upper black panel.
Choose your favorite offer from a variety of options.
Follow the instructions.
Indicate all the necessary data.
The money will appear on your balance in a couple of minutes. Now you can start the betting process.
How to Bet on MerryBet
The MerryBet bookmaker's website has a clear and intuitive interface. Once you are logged in to your profile page, it is easy to wager on the event you like. The left panel consists of:
A search bar. In case you need to find some championship fast.
Different selection options. You can set sport, game type, and time.
Trending leagues section.
A list with sporting categories.
With a set of these tools, it is easy to place a bet. The whole process may take time, depending on the type of bet you are going to make and your experience. The following paragraphs will provide a more particular description of the process.
How to Add Predictions to the Betting Slip?
Proceed to betting once you've made up your mind. It may seem a bit complicated at first. So, here is our action guide on how to place a stake:
Select your sport and choose a league, type of event, and country.
Click on the plus sign to see the options.
In the center of the screen, you will see a table with teams and available markets on top.
Select the market and odds, and tap on them to include in the betting slip.
You can place as many bets as you wish.
The bookmaker allows players to create one custom bet. Pay attention—once you place a bet, it cannot be reversed or canceled! Also, there is no editing possible.
How to Delete Predictions?
When you start adding bets to the slip, it is possible to delete them in case you are mistaken or decide to make some editing. To cancel your choices:
See the betting slip on the right.
Click on the sign to delete the bet.
You can make your editing and get rid of any number of bets without limitations. Alter your betting slip without any assistance. It is fast and simple.
How to Calculate Your Winnings and Odds?
The platform is developed in a way that is convenient for its users. You do not need to calculate any odds; MerryBet will do it for you. When you add events to the betting slip, beneath it, you can see all the figures, like what the minimum and maximum odds combinations are. The same goes for your winnings. The platform reflects the highest and lowest possibilities, depending on the parameters and betting slip contents.
How to Place a Wager?
When you selected the events and added them to your betting slip, do not forget to indicate the stake amount. You can see special fields for that. You can indicate the total bet or only the minimum sum, and the platform will calculate the total amount based on the number of included events.
How to Make Combo Bets
Many experienced users prefer combo bets to single ones. This variation of a bet means that a player has to select different interdependent events with various conditions, but within one match. You cannot create a custom bet here because a bookmaker has already offered some choices for the player to choose from.
What You Need to Know Before Placing a Bet on MerryBet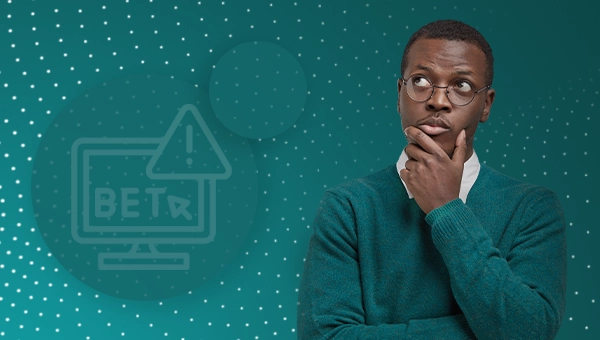 Consider several factors to succeed in betting. Especially if you are a newbie. Due to the wide choice of events it is tough to understand what to bet on. The chances for win seem poor at any angle. Therefore, we prepared some tips, which can assist you and show you the whole tactic.
How to Pick a Sport for Wagering?
If you plan to try different markets and types of bets, there is no greater way of doing this than by selecting soccer. This sport offers the largest possible betting markets. Also, since it is the most popular sport, there can be many popular teams and players to select from. The odds here can be quite generous. However, if you wish to bet on something more narrow, choose cricket. It offers an excellent selection of markets to bet on.
What is the Minimum Bet?
MerryBet has its own requirements where players can see the smallest possible bet amount. The bookmaker allows players to place bets starting at ₦ 50. Punters can make such a bet on any offered event.
Basic MerryBet Rules, Codes and Meanings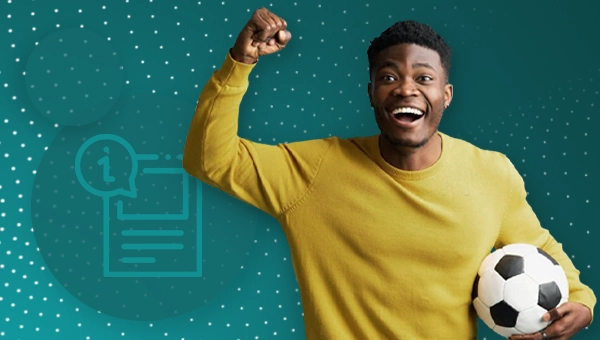 As we mentioned above, MerryBet has some rules that punters have to follow, and some terminology they need to understand. In this part of our article, we will discuss what are booking points and what is handicap.
Meaning of Booking Points in MerryBet
We'd learn here that booking points are associated with red and yellow bookmaker cards. Players receive them during the match if they violate some of the rules. Each card is worth some points. The yellow one is 41 and the red one is 25 points. Punters are allowed to place bets on that particular market. The bookie provides different combinations on the website including this option.
Meaning of Handicap in MerryBet
The most popular form of a handicap is usually 2:0 on MerryBet. The meaning of the market is that the home team is given a two-goal advantage before the game. The away team has to score three more goals to lead the match. If that happens, your bet wins.
How to Play MerryBet and Win: Useful Tips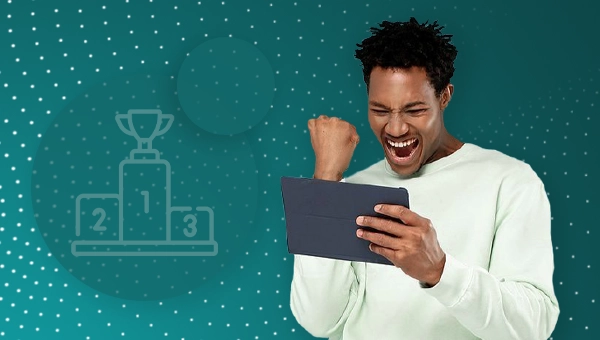 If you have a favorite team, it may be difficult to understand which market to choose. We suggest you review previous matches and conduct a brief analysis. Previous games may help you understand the tendency. This is one of the possible recommendations that can help you win more. We are also aware of other strategies, proven by professional bettors, that we are going to share in the following parts of our MerryBet review.
#1 Strategy: Choose High Odds and Few Events
Professionals know several tactics, and prefer high odds over other variants is one of them. The bookmaker offers really high odds if the possibility of that is low. So, to select events like that may seem risky. It is vital to do the research before your start. Do not stick to one event, pick several of them to profit.
#2 Strategy: Eyes on the Value
When you win, you may not earn extra. When you start betting on favorites, many of your bets will win, but none will profit you. If you change your strategy and start betting on underdog teams, you will most likely earn more money, but if some of your bets lose, your winnings will be forfeited. So, the point of the strategy is that you should bet the same amount each time you wager. And you should look for bets that can pay out more than the predictions suggest. Initially, the bookmaker states the line according to their evaluation, but when punters start making bets, the bookie can change that line and offer higher odds.
Extra Tips on How to Bet on Sport
Profound players know tons of strategies and tactics on how to win more. And we decided to share some of the advice with you. Here we gathered other valuable advantages of smart betting from expert players. Continue reading to grab that vital information.
Bet on Soccer
As one of the most popular sports, soccer provides the largest number of possible betting markets. Thus, players prefer to try their luck with different strategies. We collected some trendy tips on how to place soccer stakes more beneficially:
Make single bets. Yes, it is a simpler tool to earn some cash; however, you should not avoid it. Such a strategy helps reduce the risks and lets you bet with smaller sums.
Participate in live betting. It is a preferable betting option among professional punters to use in the second half of the game. By that time, you will see who leads and what the score is. As a result, your chances of winning are growing.
Conclusion
MerryBet is a great place to wager. Mainly because it provides a huge set of sports marketsand various types of bets. Make combo stakes and single bets. Editing your slip will help you add more events to it or get rid of those you do not like. It is a fantastic option that attracts even more players. A convenient and fast betting system allows players to make fast choices.
FAQ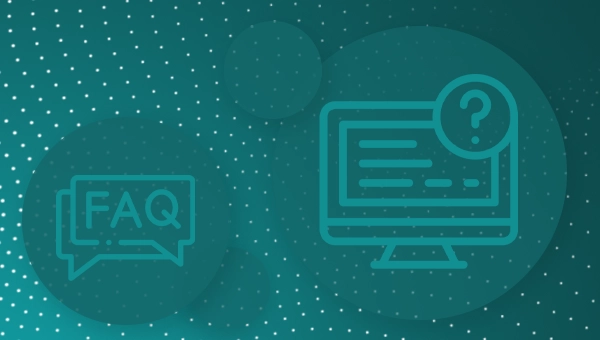 What is the maximum winnings on MerryBet?
The biggest win that was fixed is 10 million Naira.
What is the minimum deposit on MerryBet?
The lowest possible deposit is ₦ 50.
How do I fund my MerryBet account?
Go to the "Deposits" section. Choose the payment method and make your transfer.
How reliable is MerryBet?
The platform has a license issued by the Nigerian authorities. That proves its reliability and safety.
How do I book a bet on MerryBet?
When you add events to your betting slip, below it, you may see the "book-a-bet" option. Click on it, and the system will generate a booking code that you can use at a betting shop or for any online wagering.
Do you need an ID for a bet?
No, it is only necessary to log into your account.