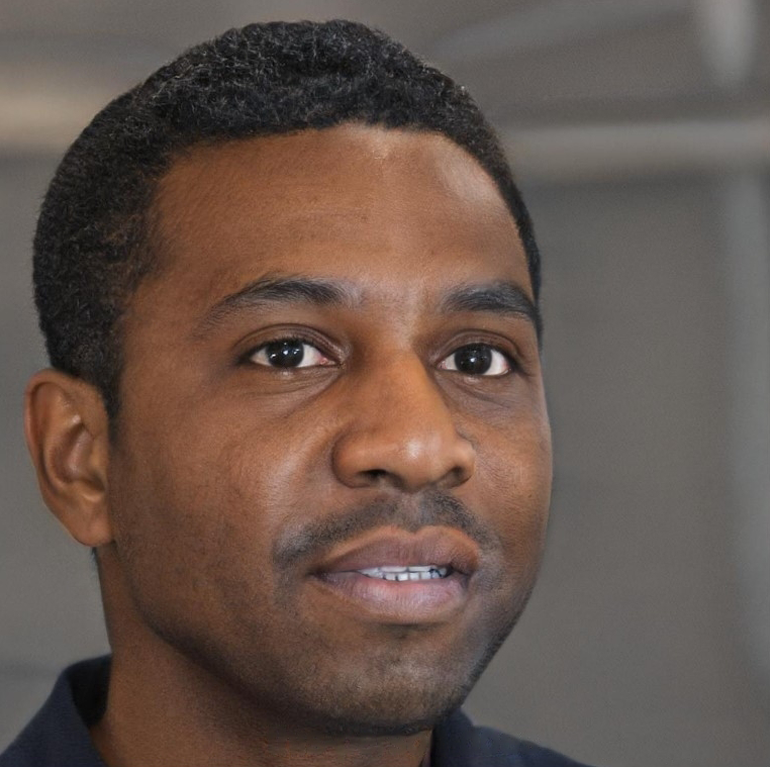 Author
Ado Alabi
04 June 2023
Last modified: 23 October 2023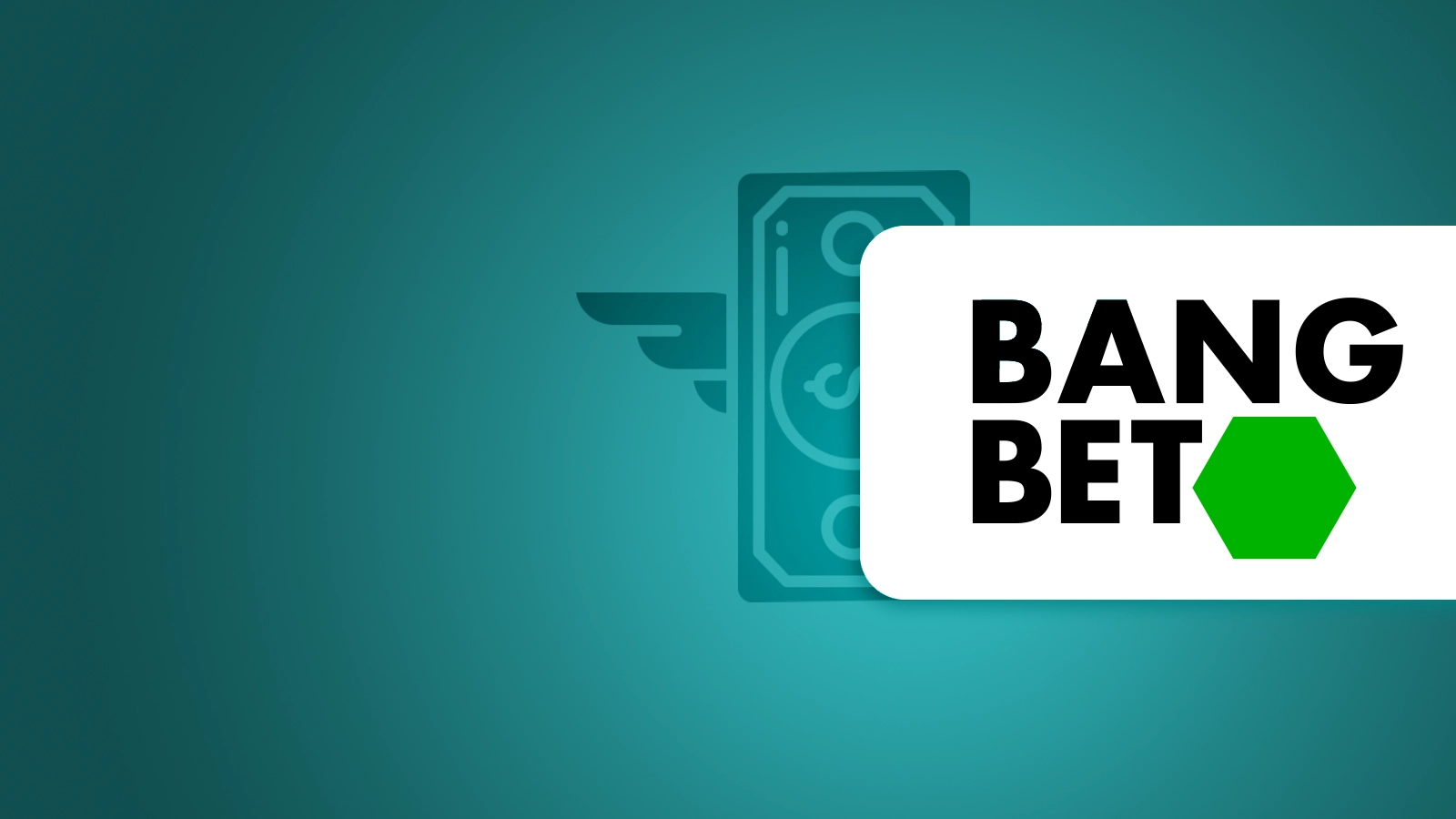 How to Withdraw Money from Bangbet: A Step-by-Step Guide
In Nigeria, BangBet is a well-liked sportsbook that offers excellent sports wagering services, extremely high odds, an extensive selection of markets, and numerous betting choices. Furthermore, it provides various slot machines, virtuals, and gambling games. As it has a sports betting license from Nigeria's National Lottery Regulatory Commission, the organization is considered reliable. Every bettor desires to get their hands on their rewards after using the platform for a while, and that's completely normal! That's why today, we will review the site's withdrawal procedure and have a look at its main characteristics, terms, and conditions. Let's go!
BangBet Withdrawal Rules in Nigeria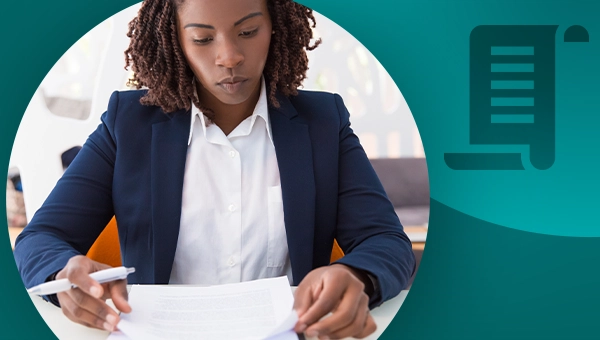 Every online money transfer procedure in Nigeria is regulated by specific rules that intend to control the security and legality of transactions. This also concerns the withdrawal process on the BangBet platform, which is completely natural and necessary to be regulated in order to provide the most convenient and safest services. There are numerous rules that the platform has established for its withdrawal procedure, and among them, we may find the following.
Limits
Money transfers on the BangBet platform, including both withdrawals and deposits, are subject to some specific limits that are destined to guarantee the integrity of financial interactions on the site and make it simpler to manage those money exchanges on the platform. Withdrawal limits permit both the user and the website to control the amounts taken out of the site and manage these sums in order for the member to prevent any gigantic sums from being withdrawn and for the platform to block any fraudulent activity. Let's check those limits.
NGN 200,000 is the daily limit transaction allowed for withdrawal per customer. However, Bangbet has the right to permit larger payouts over a number of days.
If there is proof of a player having more than one open account on the platform and attempting to take out funds, the website may block that member's profile.
Only payments made in the legal name of the BangBet account holder are recognized. At the moment of withdrawal, proof of the cards used to make the deposit will be required.
Minimum Withdrawal
Fortunately, the limits regarding the minimum withdrawal amount on the platform are not so considerable. There is just a very small and unimportant minimum withdrawal requirement of only NGN 100. This means that members are free to take out their funds right after obtaining their first prize and may not worry about this type of regulation.
Maximum Withdrawal
Speaking of the maximum withdrawal limit, as already stated previously, members may take out up to NGN 200,000 a day. However, the maximum that may be withdrawn per transaction is NGN 100,000. These numbers seem quite fair to us since they prevent dangerous activity on the website and, at the same time, don't impose overly strict regulations on members.
Requests
After finalizing the withdrawal process, members create a withdrawal request that permits them to reach out to the company with their demands. This request may be found in the user's personal profile.
BangBet Withdrawal Methods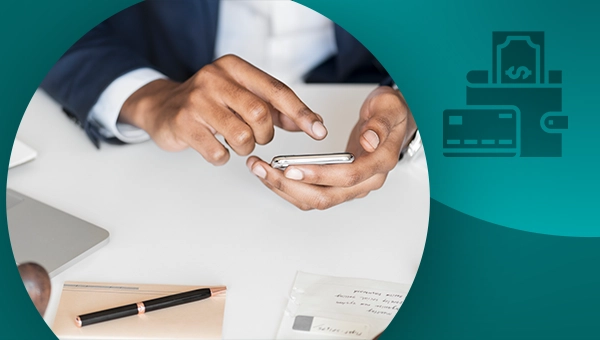 After obtaining the necessary knowledge regarding the main limits and restrictions for withdrawing funds from the platform, we may move on and explore the most well-liked methods used in order to accomplish this procedure. Gladly, BangBet provides a very diverse range of payment options that are accessible to nearly every Nigerian bettor. Every payment method displayed on the site is considered legal, safe, and extremely rapid.
Bank
If you prefer to withdraw your funds via your favorite bank, then it is totally possible with BangBet Nigeria. This method is considered trustworthy and legal and is appreciated by many bettors since it is also extremely secure. Withdrawing via a bank is known as a safe transaction since the transaction is affiliated directly with a trustworthy company, which is supposed to control members' funds. BangBet permits its members to withdraw their money using a multitude of banks, including the most popular and trusted ones in Nigeria. Here they are:
Zenith Bank
Access Bank
Guaranty Trust Bank
Standard Chartered Bank
Citibank Nigeria
Fidelity Bank
First Bank of Nigeria
OPay
OPay is a mobile banking platform for payments, internet transfers, and other mobile financial services related to Internet banking. OPay currently relies on nearly 500,000 employees in Nigeria and has gained over 18 million registered members who use the service to send and receive money in Nigeria on a daily basis. Local bettors consider this method of payment very reliable and safe since the company is one of the most important businesses in the online payments industry in the country.
PalmPay
Another service that lets users transfer money to other individuals or platforms on the internet and receive money into their own accounts is PalmPay. Known as a digital-only bank, the business provides a variety of financial services through its mobile app. Being controlled by the sizable corporation Transsnet ensures the reliability of the service. PalmPay can be used to withdraw money from BangBet; many punters like it because it's easy to use and trustworthy.
How to Withdraw From BangBet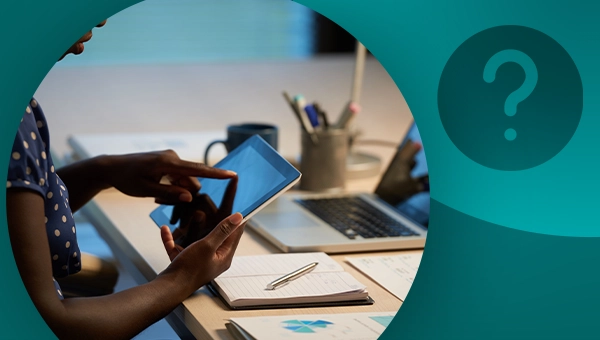 The withdrawal procedure on BangBet is simple, fast, and doesn't require any specific resources. Besides, it is considered extremely safe since most payment options accessible on the site are provided by licensed and legal companies offering excellent online banking services in Nigeria. Don't worry; taking your funds off the platform is usually done in no time and may be done in two different ways. Members are free to choose the option that suits them the most and either obtain their rewards via the classic desktop version or by passing through the mobile application. Both of these methods are very convenient and straightforward, but we still decided to create a short guide in order to demonstrate the procedure in detail.
From the BangBet Site
The desktop way of withdrawing is probably the most standard and approachable. Many Nigerian bettors appreciate this type of method since it is very simple, accessible, and doesn't require anything other than a computer. Here is the procedure itself.
Navigate to the official BangBet site.
Log into your personal account on the platform.
Press on your balance.
Locate the "Withdraw" button and tap on it.
Wait for a pop-up to emerge.
Pick the payment method that suits you the most.
Enter the amount you wish to take out.
Validate your choice.
Done!
Remember to always double-check the info you provide during money transfers.
From Bangbet in the App
The BangBet mobile application is surely a very convenient way to withdraw money for bettors who are always on the go. This option is simple, quick, and may be done anywhere. The mobile app offers the possibility to always access the platform and profit from BangBet's services without any inconveniences. The procedure itself is actually pretty similar to the desktop one, except it is adapted for smaller devices. Let's look at how members may take out their funds using the app.
Open the BangBet mobile application.
Log into your profile;
Tap on "Me" at the bottom;
Locate and tap on the gray "Withdraw" button near the "Deposit" one;
Select the payment method you wish to go for;
Follow the given instructions;
Enter the necessary data;
Confirm the operation;
Yay! You're done!
Commission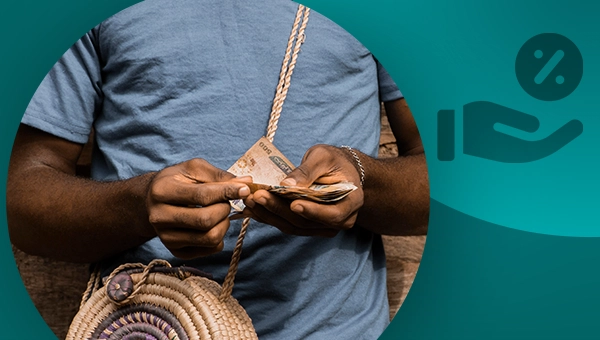 Multiple sportsbooks tend to integrate supplementary fees for money takeouts on their platforms. However, at the moment, there is no commission imposed by BangBet regarding withdrawals, which is quite pleasant. It is advisable to remember that if the company decides to introduce any kind of additional payment, members will be informed of it and will notice it during the withdrawal process.
Cash Out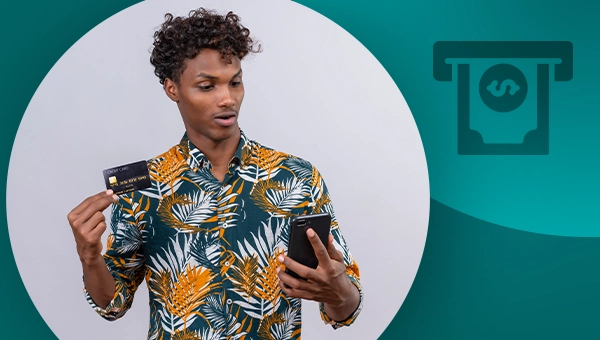 With the innovative feature of cashout, bettors may handle their bets in real-time. Basically, this option is a chance to end a bet earlier than the end of an event. It may be applied to prevent losses or ensure profits. This feature is appreciated by numerous bettors in Nigeria since it offers an incredible chance to win and reduces the probability of losing on a bet. Just like many sportsbooks, BangBet included this option in its feature list, and it is extremely popular! In order to profit from this amazing option, just choose "Cashout" in the bet slip after logging into your account.
How to Withdraw BangBet Bonus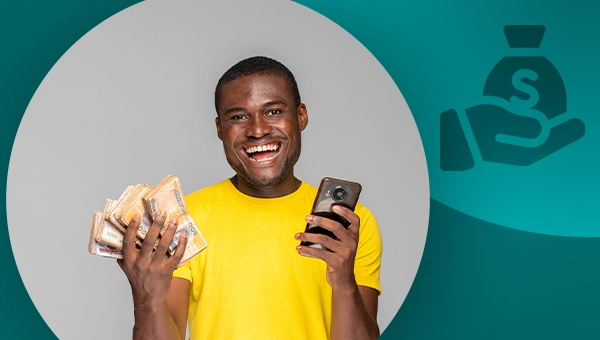 After obtaining a bonus, it is natural to wish to take it out. However, the company doesn't allow such behavior and may even consider it fraud. According to the site's rules, bonus winnings and other related prizes cannot be withdrawn until 100% of them have been played through on the platform. After using your bonus winnings on BangBet to participate in other sports betting events or engage in any kind of betting activity, you may withdraw the money you won. It is not possible to take out your bonus any other way.
Verification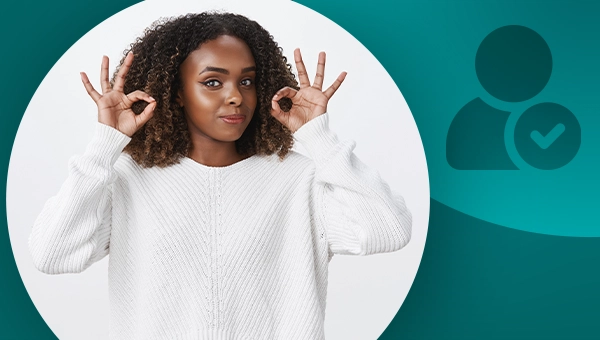 The verification procedure is unquestionably the most important element of any online money transfer, whether on BangBet or any other platform. Proceeding with any type of financial transaction on the site is possible only if the member has verified their identity and provided the necessary proofs, which are usually personal documents.
This process is required to stop fraudulent behavior on the sportsbook, avoid dangerous activity, and provide only secure services. Every user should be aware that any type of gambling, betting activity, or money investments on BangBet while underage are strictly prohibited and punishable. Bettors must prove that they are at least 18 years old and may legally profit from the platform by providing the necessary information about themselves.
Only accurate information must be given to correctly pass the verification process, start making deposits, and take out funds on the website.
Identity Verification
Identity verification may seem a little bit strict, but it is necessary in order to profit from the platform's services correctly. When withdrawing funds, members may be asked to present copies of their personal documents, such as:
Proof of identity
Location
Credit card copies
Other pertinent documents
All the documents provided to the BangBet platform, including identity documentation, must be accurate and match the name provided during registration. If the company notices an error or any type of inaccurate information, players may have their accounts blocked and any winnings canceled if correct information is not provided within 4 weeks. Fraudulent paperwork or illegal documents submitted will result in an instant block of the bettor.
Withdrawal Time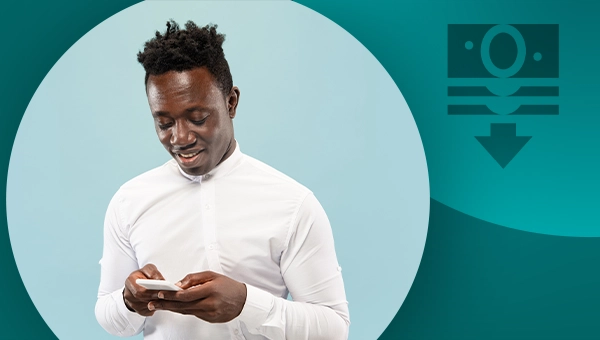 The withdrawal procedure on the website is reputed for being very rapid. In fact, Bangbet provides one of the quickest payouts on the Nigerian market; members may obtain their rewards in a matter of minutes. Obviously, it depends on the chosen payment option and the internet connection, but in general, all withdrawals are made instantly.
Weekend Withdrawal
It is quite common for online sportsbooks to slow down money transactions during the weekend. However, since the withdrawal process on BangBet is instant, there are no inconveniences in taking funds out the same way as during the week. The company guarantees rapid and convenient services for money transfers on any day of the week.
Possible Issues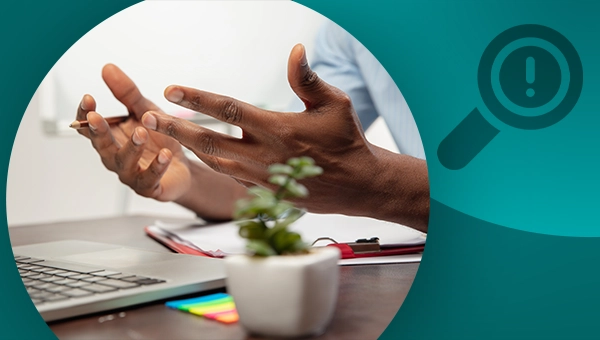 Even if the withdrawal process on BangBet is considered one of the fastest and most convenient, it has specific nuances. Every online money transaction procedure may face some difficulties linked to absolutely standard issues. Among them, we may find internet problems, mobile operator issues, and other problems regarding the website rules. Commonly, these inconveniences are rapidly fixed and don't require any special knowledge. However, it is still very important to take them into account.
Non-compliance With Limits
In the event that a member attempts to withdraw more than the permitted limit, they may face some difficulties. This is due to the restrictions established by the website in order to manage and control the money transactions on the site. Exceeding these limits may lead to the cancellation of a withdrawal request.
Mobile Operator Restrictions
Another case that may be causing trouble is a mobile operator restricting a withdrawal operation. This kind of problem arises not so often but is still very annoying. Commonly, it is due to either network problems on the bank's side or identity problems regarding the user. Check the data you provided to your operator, and if everything matches, but the problem persists, please reach out to the bank's support team.
Network Problems
Sometimes, a poor internet connection may cause various issues during the withdrawal process. For instance, if a member with a poor network attempts to perform a money transaction, they may encounter glitches or experience a very slow and even disrupted operation. Sometimes, network problems arise on the bookmaker's side; the webpage of the company may also, from time to time, encounter network problems or simply be under maintenance.
In the event that this type of problem occurs, we may recommend that you simply give it some time or restart your internet hotspot. Usually, network problems don't persist for long and are easily fixed.
Information Doesn't Match
BangBet has extremely strict rules regarding the security of its site. It is strongly advised to provide only accurate information; otherwise, the platform may simply decline any withdrawal demands. In the worst of cases, when the given information doesn't match the data provided during registration, members may see their account deleted from the platform. Always double-check the personal information and documents you provide; if they don't match, there is a risk your account may be considered fraudulent.
BangBet Rejects Withdrawal
In case BangBet rejects a withdrawal request, we may recommend that you get in touch with the company's support team. There are various reasons for the company to decline a withdrawal demand, including suspicious activity, exceeding limits, or failing identity verification. It is necessary to directly contact the organization in order to receive a specified response.
Conclusion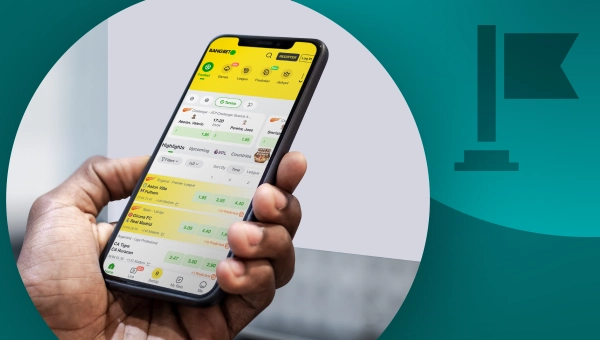 After exploring and analyzing the BangBet platform, we found that the company has made the withdrawal procedure very convenient for its members. Let's start at the beginning: the site's navigation is very smooth; it permits rapid access to the withdrawal menu, which means that bettors won't have particular difficulties in approaching this option. Also, we found it very convenient that taking funds out is possible via two different methods, including the mobile application, which is surely very handy. Besides, we discovered that the platform doesn't impose very harsh restrictions on its members and offers interesting options like the "Cash Out" feature. And to sum up, we were very pleased that the process was done nearly instantly. In this article, we gathered most of the info regarding the BangBet withdrawal process; however, if you still hesitate on some points, you may have a look at the FAQ below.
FAQ
Is Bangbet available in Nigeria?
Yes, of course!
What is the minimum withdrawal for Bangbet in Nigeria?
It is NGN 100.
How do I contact Bangbet in Nigeria?
You may reach out to BangBet via email or telephone.
Can I withdraw my free bet?
You must utilize it first.
What is the USSD code for Bangbet?
The customer care USSD code is *852#.
How can I cancel my request?
You may cancel your demand if the company hasn't processed it yet. To do so, contact the BangBet support team.